0 = open string; 1 = 1st finger; 2 = 2nd finger; 3 = 3rd finger; 4 = 4th finger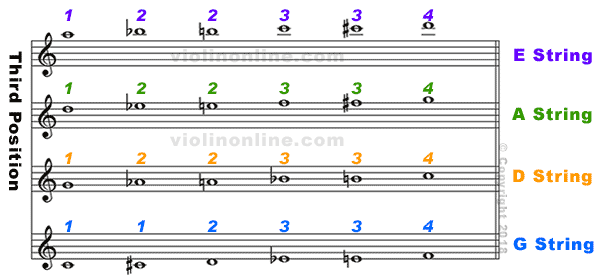 To review fingering, click here. Need fingering tape assistance? Click here.
Play music with ColorAll fingering: Pachelbel's Canon or Vivaldi's Four Seasons.
Want to learn something new? Try our free, self-study Violin Online String Class and learn about
the history of the of the violin as you play beautiful violin music from a wide variety of styles and eras!
VIOLIN NOTES REVIEW
To review reading music, click here.

Click here for an Advanced Violin Fingering Chart,
Cello Fingering Chart, Viola Fingering Chart.