Peter Ilyich Tchaikovsky (1840-1893), a prominent Russian composer, wrote The Nutcracker Suite in 1892. Although he loved his music studies as a child, when Tchaikovsky was ten, he attended the St. Petersburg School of Jurisprudence to study a more practical subject: law. During law school, Tchaikovsky continued his musical training by taking private lessons with voice and piano teachers, and by participating in the school's cultural activities and choral instruction. When Tchaikovsky was 19, he graduated from law school and began working for the Ministry of Justice. A few years later, Tchaikovsky decided that music was more important to him than law, and he abandoned his legal career and returned to school when he was 22, this time as a music student at the St. Petersburg Conservatory of Music. Tchaikovsky studied music theory and composition with the renowned pianist and composer Anton Rubenstein (1829-1894). Three years later, Tchaikovsky graduated from the St. Petersburg Conservatory of Music, and was invited to teach music at the Moscow Conservatory of Music. Tchaikovsky taught composition at the conservatory for 12 years while he continued to compose and produce some of his own works. He longed to compose full-time, and Tchaikovsky was granted this privilege through the financial largesse of a wealthy widow who was supportive of his music career, Nadezhda von Meck. Although they never met, Meck provided him with financial assistance for 13 years.
With Meck's financial support, Tchaikovsky was free to compose full-time and travel. For the next six years, he traveled extensively to countries throughout Europe. Although Tchaikovsky used many Russian stylistic elements in his music, his compositions were also influenced by the styles of other countries, and he incorporated elements of Italian opera, French ballet, and German Romanticism into his cosmopolitan style. Tchaikovsky developed an international reputation, and his music became popular throughout Europe and the United States. Tchaikovsky was a prolific composer in most of the major genres of his time, including orchestral works such as symphonies and tone poems; concertos; chamber music; piano music; operas; choral music (sacred and secular music); songs; and ballets.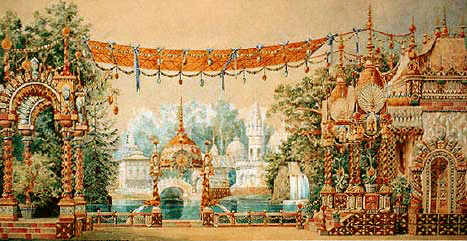 The music Tchaikovsky composed for The Nutcracker is one of his best known compositions for ballet. He based his music on E.T.A. Hoffmann's fairy tale, The Nutcracker and the Mouse King. The end result was a fairy tale ballet in two acts, and it was completed in 1892. Prior to the ballet's premier, Tchaikovsky selected eight of The Nutcracker pieces and compiled them into an orchestral suite designed for concert performance. The Nutcracker Suite, Op. 71a, was first performed in March, 1892 in St. Petersburg and was an immediate success (the ballet premiered later in December, 1892). [45]
TECHNIQUE TIPS: This piece is an excerpt from The Nutcracker Suite's Dance of the Reed Flutes. Tchaikovsky titled this piece Dance of the Mirlitons (mirliton is a French term meaning a toy reed flute with a kazoo-like sound). This arrangement includes dots over or under the notes, indicating that the bow stroke spiccato, an off-the-string, controlled bouncing bow stroke should be used. Experiment with which section of your bow you prefer to use to produce the light, crisp sound of spiccato. A slight slowing down (poco rit.) is indicated in measure 8, then the term a tempo is used to indicate a return to the regular tempo in measure 9.
D.C. al Coda is also marked in the score. This means, when you reach the D.C. al Coda marking, go back to the beginning of the piece, play to the Coda sign

, then jump to the Coda section to finish the piece. Grace notes are also found in the score. Grace notes are used to ornament the notes, and indicate the musician should quickly play the grace note, then the note to which it is attached (the grace note is not part of the rhythmic value).